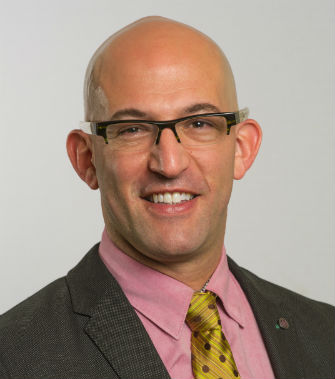 Prof. (w/ Tenure) (D)
Associate Chair for Research
Medical Director Clinical Research Center/Clinical Trials Office
Phillip D. Levy, M.D., M.P.H., F.A.C.E.P., F.A.H.A., F.A.C.C.
Biography
Phillip D. Levy, M.D., M.P.H. is a Professor at the Wayne State University School of Medicine and the Associate Chair for Research in the Department of Emergency Medicine. He is a Fellow of the American College of Emergency Physicians and the American Heart Association. He serves as a reviewer for the NIH CHAS study section, a member of the Grants Advisory Panel for the Blue Cross Blue Shield of Michigan Foundation and a member of the Scientific Review Committee for the American College of Emergency Physicians. Dr. Levy is a recognized expert in cardiovascular research and has served on the National Heart, Lung and Blood Institute's Working Group on Management of Acute Heart Failure in the Emergency Department: Research Challenges and was as a member of the American Heart Association Scientific Statement Writing Group on Acute Heart Failure Syndromes - Emergency Department Presentation, Treatment and Disposition.

Dr. Levy's research interests center on heart failure and hypertension with a dual focus on acute management and early disease detection. He has been the Principal Investigator for grant projects funded by the Emergency Medicine Foundation, the Blue Cross Blue Shield of Michigan Foundation, the Robert Wood Johnson Foundation's Physician Faculty Scholars Program, and the NIH/National Institute of Minority Health and Health Disparities (5R01 MD005849). He has also served as the project mentor for grants funded by the Fulbright Program for Scholars and Professionals from the Caribbean and Central America and the Henry Ford Hospital Physician Scientist Track Funding Program. Over the past 10 years, Dr. Levy has published more than 100 manuscripts, authored 18 textbook chapters and has been an invited lecturer on cardiovascular disease related topics more than 200 times.