Message from the Chair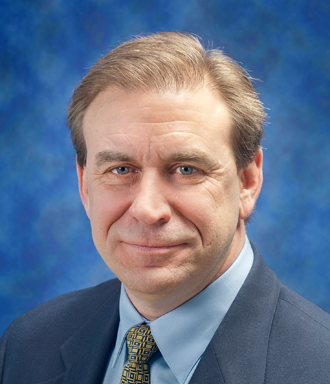 Welcome to the Department of Emergency Medicine at Wayne State University School of Medicine and the Detroit Medical Center.
Our mission is to promote quality medical care through excellence in clinical services, education, leadership, education, and research; to respect the dignity of all patients; and to promote the interests, health, and well-being of Department members and the Department as a whole.
You may be aware that Detroit has always been nationally recognized as the hotbed for physicians who provide the very best emergency and trauma care and are driven to excel at teaching and research. Among the many training programs in Detroit, our Department stands out as having spawned many of the great leaders in emergency medicine, such as Ron Krome, Brooks Bock, Judy Tintinalli, Blaine White, Gary Krause, Rob Zalenski and Gloria Kuhn, to name a few. These nationally-recognized faculty members are not the main reason that most residents and students choose to train at our programs, however. And although it is palpable, the sense of wellness and morale among our house staff is not the primary deciding factor for most candidates. Residents and students choose our programs for their rich diversity, high patient acuity, and unparalleled clinical environments that assure future preparedness to practice in any emergency department setting.
We are a unique institution by having two separate emergency medicine residencies within our department, Detroit Receiving Hospital and Sinai-Grace Hospital.
The teaching environment at WSUSOM/DMC is unique. WSUSOM Medical School has an enrollment of over 1200 students drawn from more than twenty different cultures and ethnic backgrounds. As the only medical school and research institution in Detroit, WSUSOM has strong ties to the community and a commitment to improving its overall health. Correspondingly, the DMC is the region's primary healthcare resource and one of the largest hospital systems in the country. This WSUSOM/DMC partnership provides excellent training ground for more than 900 residents each year through 68 residencies. Our department is home to two residency programs in emergency medicine. The programs at Detroit Receiving Hospital and Sinai-Grace Hospital are three-year training programs, with 14 and 12 residents per year, respectively. Since 1991, we have graduated 420 outstanding emergency physicians. The Department has fellowships in Medical Toxicology, Emergency Medical Administration, Basic Science Research (with Ph.D. opportunities), Clinical Research, and EMS/Disaster/Weapons of Mass Destruction. Twenty fellows have already graduated from these programs, most thriving in their academic careers. Regarding research, we support an internationally renowned, basic science laboratory with a focus on cerebral resuscitation. Our clinical research team studies neurologic and cardiovascular emergencies and end-of-life care. In 2005, the department ranked first in the United States for research expenditures and national funding.
Our faculty and residents provide medical care and leadership for the emergency departments at Detroit Receiving Hospital, Harper University Hospital, Hutzel Hospital, Children's Hospital of Michigan, Huron Valley-Sinai Hospital, Michigan Orthopedic Specialty Hospital, Sinai-Grace Hospital, and the Veterans Administration Medical Center. This translates to over 325,000 emergency department patient visits annually. The Department also provides medical direction for Detroit Emergency Medical Services and the Regional Poison Control Center for Southeastern Michigan.
Our vision is to become this country's premier Department for emergency medical care, education, and scholarship, such that we significantly advance the science and practice of our specialty. We are a faculty committed to fostering an environment of inquiry and mentorship. We are committed to being the leaders in undergraduate, graduate and continuing medical education. We strive to maintain excellence in our clinical care through evidenced-based practices and peer review. We value providing care that is seen as accessible and efficient by our patients and well-integrated with other departments. Most importantly, we support our Department's social mission, advocating for our patients and working to address healthcare disparities.
Clearly, our Department provides unique, exciting opportunities. Whether you may be interested in becoming part of our resident team or faculty team, our entire Department, especially our program directors, Matthew Griffin and Marc-Anthony Velilla are fully committed to your personal fulfillment, professional development and wellness.

Brian O'Neil, M.D
Munuswamy Dayanandan Endowed Chair
Edward S. Thomas Endowed Professor
Wayne State University School of Medicine
Specialist in Chief of Emergency Medicine
Detroit Medical Center